Whether one is a large-scale developer or first-time homeowner, everyone has hopes and dreams for their acquisition, and no one wants to fall short in this process. Seasoned investor, property ingenue, landlord or flipper, the buying process involves locating the right piece of property, presenting and negotiating an offer, and then making sure the terms of your agreement are honored before getting to the closing table.
What you can expect:
A Cohen Group buyer agent will:
Walk you through the various steps of finding a property, placing an offer, and completing the sale.
Set you up on MLS so that you see listings as soon as they are launched by a listing broker.
Walk you through the usual costs involved in a purchase.
Recommend a lender, if you don't have one already, so you can place a strong offer with updated information.
Explain what is required if you are a cash buyer, so that you can show « proof of funds » if you will not be writing in a mortgage contingency on your offer.
Work with you to narrow down neighborhoods so that you can focus your search.
Help you evaluate a specific property so that you understand its value and come up with a good bidding strategy.
Prepare and submit your offer to the listing agent. Then, negotiate with the listing agent with the goal of achieving a successful bid and securing the property for you.
Make recommendations, if needed, for a home inspector.
Negotiate with the seller when inspection issues and other terms need to be resolved.
Help you find a structural engineer, roofer, or other specialized professional if there are potentially serious or costly repairs uncovered during the home inspection, and you have been advised to seek further consultation.
Advise developers of highest and best use of a particular property or parcel.
Recommend a local real estate attorney who specializes in the kind of property you are purchasing.
Stay involved, so that deadlines are met and you close on time, without forfeiting a rate lock or incurring other problems that may arise when the closing schedule changes.
The Region
Greater Boston is one of the most exciting and livable regions on planet earth — and that's just a fact! Rich with history, natural beauty, cultural events, technological innovation, academic nirvana…and home to Fenway Park, the city proper has something extra-special for everyone. Each year, thousands of graduates seek and find jobs in the area, hoping to lay down roots, or at least enjoy their adopted town for a while longer. And as long as you have a warm parka to help you make it through the winter, you too may never want to leave, www.canada-goose.com, www.llbean.com.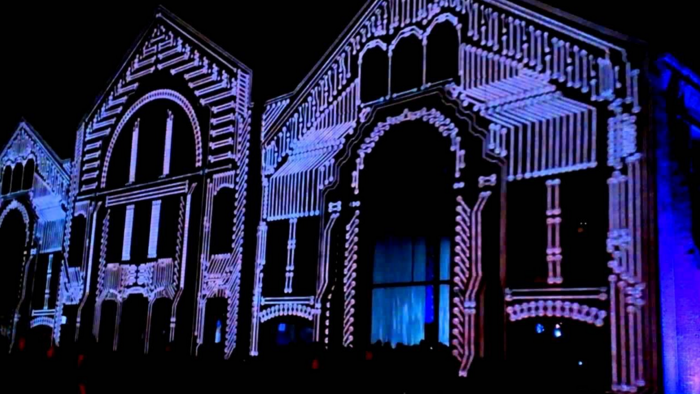 Illuminus 2014, a public art project in Boston's South End. This cutting edge light show started in Paris, where it is known as Nuit Blanche, and has become an international phenomena, delighting urbanites in cities around the world, each with their own amazing state-of-the-art spectacle.

From whale watching excursions departing Rowes Wharf, on Boston Harbor, to the Museum of Science's planetarium, the unsurpassed Boston Symphony Orchestra or world-renowned Museum of Fine Arts, clubbing on Landsdowne Street or cheering your favorite team at the Head of the Charles Regatta, this region is a mecca for ways to stay busy, motivated, entertained and inspired.

Weekend Excursions
So close, and yet so close!
When residents of Greater Boston feel the urge to explore new and very exciting places, they don't have far to travel. Ride in style on Amtrak's Acela, and you are in mid-town Manhattan in about 3 1/2 hours. Or, head for the hills of NH and Vermont, less than a couple of hours away. Ski slopes, spring meadows, hiking trails, or blazing color during fall foliage, it's hard to pick a favorite season. The covered bridges, majestic mountains and many spring-fed lakes are always camera-ready. And you don't have to be a president or movie star to hop on the ferry to Martha's Vineyard where you can enjoy pristine Edgartown Harbor or the island's famous beaches and cliffs at Gay Head. Test your skills sailing in the open waters off Cape Cod, or consider the fast ferry to Nantucket Island for their annual film festival, complete with morning coffee talks with some of the really big names in the industry. And all that's just a start.
Read more about the region and browse listings here.